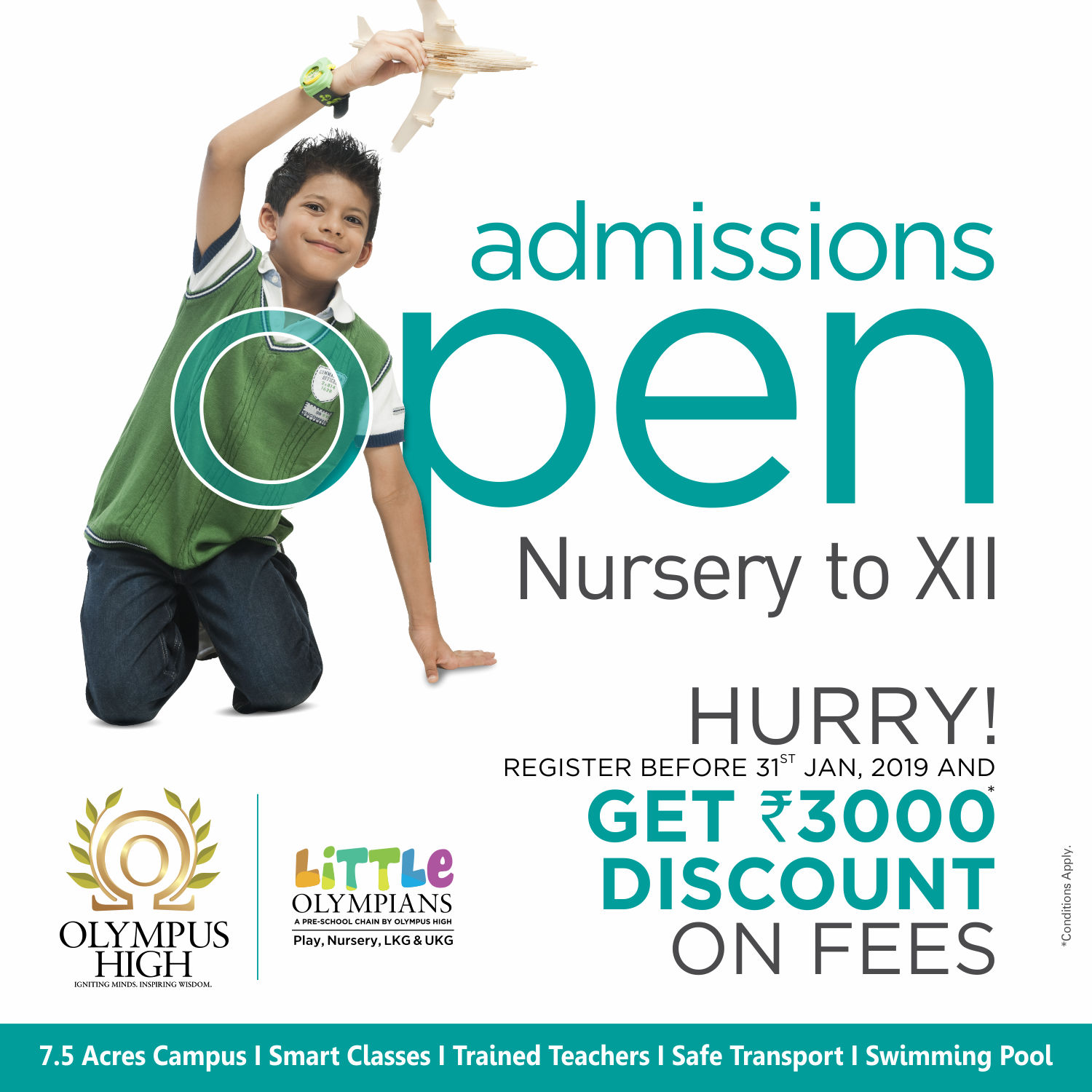 Admission Procedure
The School is pleased to announce / declare the admission process for the admission to classes Nursery to XI for the session 2018-19.
Admission forms are available for class Play to UKG at school campus.
Number of seats are limited in all the classes therefore admissions in each class will be at the discretion of school.
Academic performance of last class studied will be evaluated for admissions.
Test will be conducted for admissions in class LKG and UKG.
Admission fee and Transportation fee to be paid fully at the time of admission.
Any candidate shortlisted for admission, have to pay the admission and transportation fees within 2 days of granting admission, failing to do so will result in cancellation of admission for the candidate.
Fee Structure
Class
Play
Nursery
LKG
UKG
Education Fee
10200
14200
14700
16200
Annual Charges
2000
4500
4500
4500
Sports Fee
 
500
1500
1500
Total Annual Fee
12200
19200
20700
22200
Monthly Fee
1220
1920
2070
2220
Fee to be paid in 10 equal monthly installments in the month of March, April & July to February 
NOTE:
Transportation fee is separate and to be paid fully at the time of admission.
Admission form charge - Rs 200/-
One time admission fee Rs 3000/- to be paid. This admission fee will not be charged again, till the time student is studying at Olympus High.
Managed by Yashdeep Education Society.